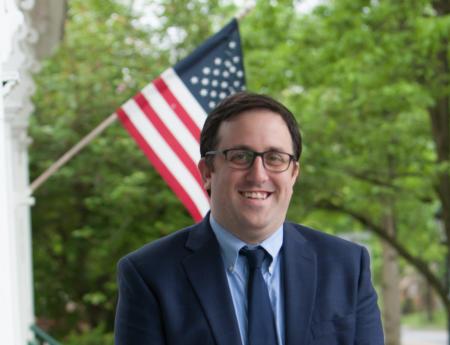 Candidate for Assembly
Mark Natale
District 8
Working as an attorney in employment law, Mark has spent his legal career ensuring that working men and women across the state have someone in their corner representing them regardless of their political orientation. Now he's running for state assembly because he knows that voters in the South Jersey need someone who will put aside politics and represent their needs in Trenton.
Looking out for those around him has been a driving force Mark's entire life. This has carried over into his legal career, which has seen him representing those who have experienced workplace harassment, discrimination, wage theft, & personal injury. He makes sure that those who have suffered and been mistreated have fair representation and that they get what they're owed from their employers. He's carried that background into the volunteer space where he gave his time leading voter protection efforts during the 2018 campaign, ensuring that South Jersey voters rights were protected during the election.
Mark and his wife moved to South Jersey because they knew it was a great place to live and grow their young family. But Mark also knows that in order for families like his to thrive, affordability issues have to be addressed. Like most taxpayers, Mark knows that South Jersey families aren't getting a fair shake from the taxes they pay in to the state. To combat this Mark wants to address the School Funding formula that sees South Jersey residents on the hook for high taxes but continues to cut funding from South Jersey schools, provide real property tax real property tax relief for working and middle class families, and develop an economic climate that fosters job creation and growth.
Mark was raised in Washington Township, NJ where he graduated from Washington Township High School. Mark earned a bachelor's degree in History from LaSalle University and a J.D. from Rutgers Law School. Mark lives in Marlton with his wife Shannon and 2 year old daughter Kathryn.
Facebook
Twitter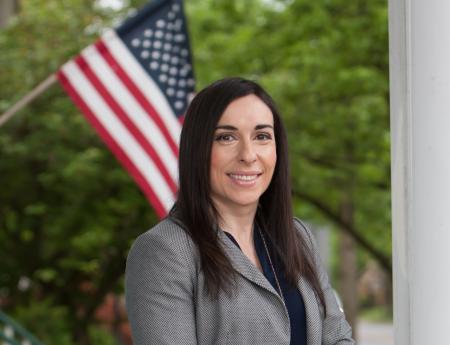 Candidate for Assembly
Gina LaPlaca
District 8
Having worked in the public policy arena as a government affairs professional for 15 years, Gina LaPlaca has first-hand experience in what it takes to get things done in Trenton. Named as an Emerging Leader by the Burlington County Times & having been ranked as one of New Jersey's top 100 policymakers 2 years in a row by InsiderNJ, Gina is up to the task of representing the 8th Legislative District in Trenton and ensuring that South Jersey has a seat at the table.
Gina has spent her career working on legislation and working with businesses and organizations to better serve our communities. She's seen lawmakers on both sides of the aisle put aside their differences and work together to pass meaningful legislation for their constituents. Recognizing that these things are necessary for any serious legislator to get things done for their constituents, Gina has the experience and work ethic to get things done for the residents of South Jersey.
Gina's personal and professional experiences are what guide her on the issues that are central to her campaign. As the proud product of New Jersey's public school systems, Gina understands how important a quality education is for any child who is looking to get ahead and how vital addressing the school funding formula is for families in South Jersey. Having worked directly on 3 state budgets, under former Assembly Speaker Joe Roberts, Gina knows how to work in Trenton in order to make South Jersey more affordable for working families and seniors. And, having worked in government relations on policy affecting businesses in New Jersey, Gina understands what it takes to promote a climate of economic growth and job creation for South Jersey businesses.
Gina was raised in Monmouth County, NJ where she graduated from Marlboro High School. Gina earned a bachelor's degree in Political Science/Communications from the University of Pennsylvania and a J.D. from Fordham University School of Law. Gina lives in Lumberton with her husband Jason -- a firefighter -- and 8 year old stepson Nick.
Facebook
Twitter