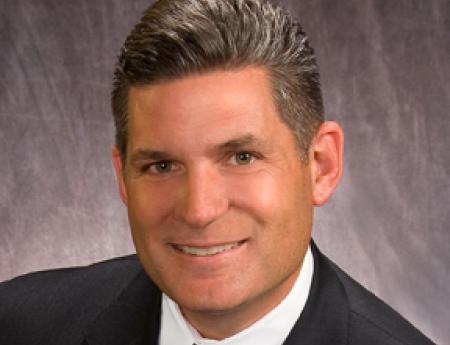 Majority Leader
Louis Greenwald
District 6
Assemblyman Lou Greenwald has represented New Jersey's 6th Legislative District since 1996. He currently serves as the Assembly Majority Leader. During his service in the General Assembly, Majority Leader Greenwald has compiled a significant legislative record.
As Majority Leader, he led the fight to provide 95% of New Jersey families with up to $2,000 in property tax relief credits--the kind of tax relief our state's middle class families and senior citizens desperately need. Although Governor Christie vetoed this plan, Majority Leader Greenwald remains at the forefront of fighting to fundamentally reform New Jersey's property tax crisis in a way that lowers property tax burdens and provides real relief to families.
He is a constant champion of legislation to create more and better jobs for middle-class families, to invest in science and technology, and to ensure all New Jerseyans have access to quality, affordable health care. Majority Leader Greenwald was also a sponsor of the New Jersey DREAM Act, enacted in 2013, which ensures all New Jersey students have the opportunity to achieve the dream of higher education and economic advancement.
Majority Leader Greenwald has been a longtime leader in the fight to reduce gun violence in New Jersey. As the leading voice of a gun violence prevention package that was passed in 2013, Majority Leader Greenwald fought to get dangerous weapons off our streets, crack down on criminals and illegal firearms traffickers, provide for safety training, improve school security, and strengthen mental health background checks. In 2018, Majority Leader Greenwald continued his fight to reduce gun violence by working to pass a six bill package that was signed into law. These bills limit magazine capacity to ten rounds, ban armor-piercing rounds, close loopholes on background checks for private firearms sales, reduce access to lethal weapons for those who pose a threat to themselves and others, and revise concealed carry legislation. Where leaders in Congress have failed to prioritize the issue, Majority Leader Greenwald has led the fight to reduce gun violence and promote safer communities in New Jersey.
As Chairman of the Budget Committee for ten years, he committed himself to responsibly balancing the state's finances, ensuring New Jersey remains affordable for families by cutting wasteful spending and investing in our communities.
A staunch public health advocate, Majority Leader Greenwald authored provisions to educate the public about the dangers of meningitis and fought to preserve charity care funding for New Jersey's hospitals. He was a critical advocate in bringing a branch of the Cancer Institute of New Jersey to South Jersey, ensuring South
Jersey cancer patients would not have to cross the Delaware River just to get the treatment they needed.
Majority Leader Greenwald has also been recognized as a leading advocate for the developmentally disabled, preserving funding and pushing for better care for one of New Jersey's most vulnerable populations.
Facing skyrocketing auto insurance rates, he was the architect of the 2003 legislation to increase competition in New Jersey's broken auto insurance market. Because of this bill, the number of auto insurance companies in the state has increased significantly. This legislation, a major highlight of Majority Leader Greenwald's career, resulted in more choice and more affordable insurance for New Jersey's drivers.
Majority Leader Greenwald has been widely honored and recognized for his legislative leadership and dedication to public service. He has received the Legislator of the Year award from the Southern New Jersey Chamber of Commerce, the South Jerseyan of the Year award from the Walter Rand Institute, the New Jersey Elected Official of the Year award from the Delaware Valley Regional Planning Consortium, and the Standing Ovation Award from the South Jersey Cultural Alliance.
In addition to being a member of the Legislature, Majority Leader Greenwald continues to serve his community as a member of the South Jersey Chamber of Commerce and the Camden County Bar Association.
Majority Leader Greenwald was born on March 11, 1967, in Mount Holly. He attended Christ the King Parochial School in Haddonfield and graduated from Cherry Hill High School East. Continuing his education, he graduated from Moravian College in 1989 with a bachelor's degree in political science and went on to earn a law degree from Seton Hall University School of Law in 1992. Later that year, he was admitted to the bar in New Jersey and Pennsylvania. He works as an attorney in Voorhees.
Majority Leader Greenwald currently resides in Voorhees with his wife, Cynthia Ingraldi Greenwald, and their three children.
Facebook
Twitter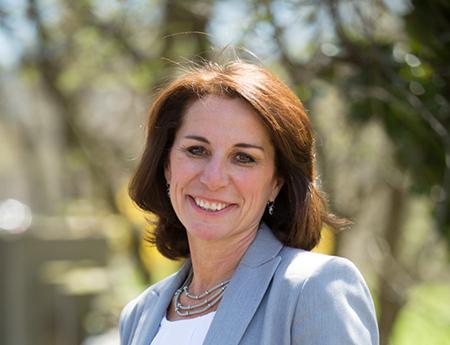 Assemblywoman
Pamela Lampitt
District 6
Assemblywoman Pamela Lampitt has represented New Jersey's 6th Legislative District since 2006. She currently serves as the Chairwoman of the Assembly Education Committee. She is also a member of the Assembly Financial Institutions Committee, where she serves as Vice-Chair.
Assemblywoman Lampitt has been a staunch advocate for the working women and men of New Jersey and has been at the vanguard of key policy issues affecting New Jersey's middle-class and working families. She authored the recently enacted law providing earned sick days to all New Jerseyans, allowing employees to take a sick day without being forced to decide between their health and putting food on the table.
The Assemblywoman has been a leading champion of equal pay for women, and sponsored legislation establishing New Jersey's pay equity law, which is among the most progressive equal pay policies in the nation. She was also the driving force behind New Jersey's law preventing workplace discrimination against pregnant women.
Assemblywoman Lampitt has been at the forefront of medical innovation policy, sponsoring the law allowing biosimilars, or generic version of biologic medications, to enter the market in New Jersey, which has helped to alleviate drug costs for many patients. She also introduced the groundbreaking legislation to regulate the practice of using telecommunication technology to provide health care, or telemedicine, a practice which can help to improve both the access and the cost of care. In effort to improve health care outcomes for new mothers in New Jersey, Assemblywoman Lampitt has advocated for the creation of a Maternal Mortality Review Commission which would be tasked with annually reviewing the rates and causes of maternal death, and to recommend improvements in maternal care.
In her tenure as Chairwoman of the Assembly Education Committee, Assemblywoman Lampitt has tackled many critical issues, from sexual misconduct in schools to improving school security and school mental health services. She has sponsored legislation requiring school districts to share and review employment history of prospective employees to ensure that individuals with a history of sexual criminal behavior are not employed in our schools. She also authored legislation promoting safer environments in our schools by ensuring students in distress are able to receive the mental health services and support that they need.
Assemblywoman Lampitt has also been a key leader in the effort to prevent gun violence in New Jersey. She authored New Jersey's 2013 law strengthening mental health background checks--closing the loophole that enabled the mentally unstable Virginia Tech shooter to legally purchase firearms and kill 32 people. She has also advocated for the need to study improvements to school security, to ensure students are best protected from the danger of gun violence.
As a member of the higher education community and past Chairwoman of the Higher Education Committee, Assemblywoman Lampitt is passionate about higher education. Efforts to increase college affordability and expand aid to students have been a hallmark of her legislative record. A constant advocate for students, Assemblywoman Lampitt helped author key reforms of the NJ STARS program, saving it from major funding cuts and potential elimination and ensuring the program would continue to offer the most opportunity to the widest number of students possible. She was also the author of major bill which streamlined the process and requirements for higher education transfer credits—ensuring New Jersey's college students have better access to quality, affordable higher education.
Assemblywoman Lampitt has been a leading voice in New Jersey's efforts to assist families and children with special needs. Her landmark 2015 legislation, the ABLE (Achieving a Better Life Experience) Act, allows a new type of tax-free savings accounts to be set up to meet the needs of individuals with disabilities. She authored the law to require the attorney general to establish the MVP (missing vulnerable person) Emergency Alert System, providing protocols for the rapid dissemination of information regarding missing persons.
A longtime resident of Cherry Hill Township, Assemblywoman Lampitt got her start in public service by serving on the Township's Zoning Board. Elected to the Township Council in 2003, she served from 2004-2006 in municipal government. As a Councilwoman she worked on several priorities, including eliminating bureaucracy and red-tape in township management. She also was a business-friendly leader, spearheading a push for economic development and facilitating inter-business communication in the township to ensure Cherry Hill's small businesses would not just succeed, but flourish.
In 2005, Assemblywoman Lampitt participated in the Clean Elections program, designed to empower the public by removing the appearance of special interest influence from legislative elections, as part of the first team in history to be named "Clean Candidates." Assemblywoman Lampitt believes our democracy benefits when more citizens participate in the legislative process, and she has supported measures to further empower the public in this area.
Assemblywoman Lampitt draws her inspiration for public service from her mother's involvement with Aid for Cancer Research, a volunteer organization that focuses on obtaining grants for important research in the fight against cancer. For many years, Assemblywoman Lampitt was active in the South Jersey chapter of City of Hope, a cancer research organization, she continues to push for greater funds and support to cancer research. Because of her own life experience, ensuring all New Jerseyans have access to affordable, high-quality health care is one of her top legislative priorities. Assemblywoman Lampitt has also been involved in efforts to raise awareness for and expand services for mental health care and suicide prevention.
Originally born in Natick, Massachusetts, Assemblywoman Lampitt has made her home in Cherry Hill for over two decades. She received a degree in Culinary Arts and Management from Johnson & Wales University. Employed by the University of Pennsylvania for more than thirty-eight years, Assemblywoman Lampitt currently serves as the Director of Business Services, Hospitality Services. She has been recognized many times as a Models of Excellence awardee for many projects that she has worked on to make Penn a great place to work.
Assemblywoman Lampitt and her husband, Charles, reside in Cherry Hill. They have two children.
Facebook
Twitter