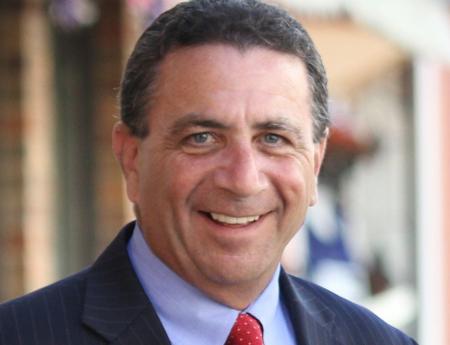 Assemblyman
Paul Moriarty
District 4
Mr. Moriarty was Mayor of Washington Township from 2005 to 2009 and served as a member of the Township's Planning and Library Boards. The Assembly term he began Jan 2018 is his seventh term.
Assemblyman Moriarty was named Deputy Speaker of the General Assembly in March of 2018. He is Chair of the Consumer Affairs Committee and sits on the Regulated Professions and Labor Committee. The Assemblyman has sponsored numerous bills aimed at increasing consumer awareness and protection, including measures to increase product safety and the safety of children's toys. He has also sponsored legislation to make government more responsive and accountable, reform commissions and independent authorities, and to require government workers to live in New Jersey. He has also sponsored a law limiting the annual budget growth of school districts, municipal and county governments to two percent. More recently, he was prime sponsor of legislation legalizing sports betting in NJ.
Mr. Moriarty worked as an investigative journalist at KYW-CBS 3 in Philadelphia from 1987 to 2004. Before that, he was a news producer at WCAU-TV, Philadelphia. He is currently a media consultant.
The Assemblyman was a member of the American Federation of Television and Radio Artists for 20 years and served 6 years as an AFTRA shop steward.
Assemblyman Moriarty was born Sept. 25, 1956, in Salem, Mass. He is a 1981 Graduate of Temple University.
Mr. Moriarty and his wife, Lisa, married in 1985. They have one daughter.
Website
Twitter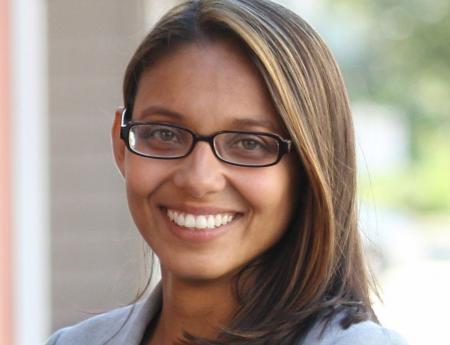 Assemblywoman
Gabriela Mosquera
District 4
State Assemblywoman Gabriela Mosquera has achieved her "American Dream." Born in Ecuador, she immigrated to the United States with her family at the age of 3. Gabriela was raised in Hudson County and watched her mother work night and day to provide for their family by running a small business, learning the value of hard work and the importance of fighting for middle class families along the way. As a child, Gabriela was forced to spend time in a domestic violence shelter with her mother and brothers. In spite of the challenges she faced growing up, Gabriela overcame them, becoming the first in her family to graduate college.
Gabriela's childhood experiences made her realize that she wanted to dedicate her life to giving back to her community because America has given her so many opportunities to succeed. This journey started at the age of 18 when she became a U.S. citizen. This is still the proudest day of her life. Gabriela earned her B.A. from The College of New Jersey and, inspired by her mother's work as a small business owner, she worked hard to receive a Master's Degree in Business Administration.
After graduation, Gabriela began her career in public service working for the Assembly Majority Office at the State House in Trenton and became Director of Policy for former State Assemblywoman Nilsa Cruz-Perez. This was quite rewarding work for Gabriela because she was helping develop legislative initiatives and solve problems to improve the lives of South Jersey families.
Gabriela is a tireless fighter for South Jersey's families, serving as the Chairwoman on the Assembly women and children's committee. She has authored legislation to help victims of domestic violence, organized small business owner roundtables to help create jobs in our community, and has fought for a fiscally responsible state budget that would eliminate special tax breaks for millionaires, provide property tax relief for middle-class families and restore funding for critical women's healthcare services.
Gabriela represents the 4th Legislative District, which consists of municipalities in Camden and Gloucester Counties. She is only the second Latina to ever represent South Jersey in the legislature. Gabriela was re-elected to the New Jersey General Assembly on November 7, 2017.
Website
Facebook
Twitter