Candidate for Assembly
Lisa Mandelblatt
District 21
Lisa Mandelblatt grew up in Springfield, New Jersey. She is a graduate of Cornell University and received her J.D. from Fordham University School of Law. Lisa practiced complex corporate litigation and white-collar criminal defense law in New York City at Willkie, Farr and Gallagher, and in Boston at Madan and Madan.
Since retiring from the practice of law, Lisa has spent countless hours volunteering in her community. For nearly a decade, she worked as a public school educator. And in 2018, she ran for US Congress.
Lisa currently serves on the Board of Trustees for the Edna Mahan Correctional Facility for Women, as well as serving as an Ambassador and a member of the Development Committee of FamilyConnections. She was the Union County Chairwoman for Tom Malinowski's successful Congressional campaign and continues in that role today.
Lisa and her husband Gary live in Westfield with their dog, Emmie. Their two amazing children have grown and flown and are adulting in New York City and Washington, DC.
Website
Facebook
Twitter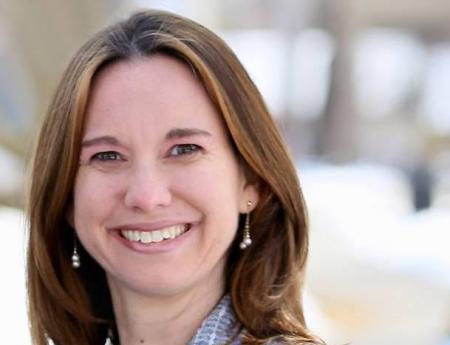 Candidate for Assembly
Stacy Gunderman
District 21
Stacey Gunderman is a working mom, wife of a school teacher, engaged activist and community organizer.
As a professional, Stacey prides herself on her ability to understand and prioritize the needs of her clients, both as a Financial Professional with Prudential and in her current position in Senior Living. Stacey's commitment to excellence has resulted in a range of awards and recognitions honoring her many achievements.
Stacey first became involved in politics by organizing fellow activists and area residents to attend marches and rallies in the region. Her exposure to similar community leaders throughout the grassroots movement in New Jersey led her to revive the local Democratic party, field local candidates, and assist with up ballot races. Through her efforts, community engagement is at an all-time high and Democratic candidates have started to win in New Providence.
Engaging with neighbors and activists, in both the grassroots as well as the Democratic Party, has been an incredibly rewarding and enriching experience for Stacey. Progress and success come from the hard work and dedication of many people working together to share their ideas, shine light on issues important to them, and speak up. Stacey believes passionately in amplifying the voices of her neighbors, strengthening our communities, and collaborating with many different people to provide innovation solutions for challenges in front of us.Stacey and her husband Mark live in New Providence with their two young sons who fill their days with love and laughter.
​
​
Website
Facebook
Twitter