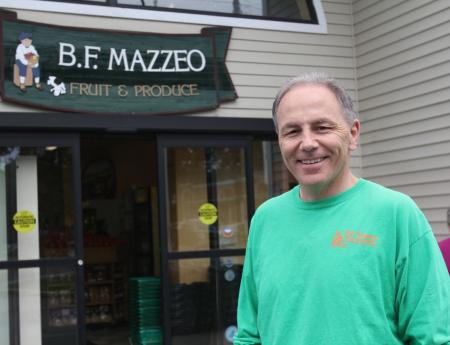 Assemblyman
Vince Mazzeo
District 2
As your Assemblyman and former Mayor of Northfield, Vince Mazzeo has never shied away from the tough issues.
Throughout his nearly 15 years of public service, Vince has made sure that Atlantic County families come first. In the Assembly, Vince successfully led the fight against North Jersey casinos, instead working to attract new job creators back to Atlantic City.
He has fought to make government spending more transparent so that our families know where their tax dollars are going and he's pushed to lower property taxes through new tax assessment legislation. Vince has also been on the forefront of the efforts to stem the effects of the heroin and opioid crisis that has touched so many of us. His efforts have expanded access to the lifesaving anti-overdose drug, Narcan.
Here in Atlantic County, Vince has helped to run his family's grocery store, B.F. Mazzeo Fruit & Produce, for the last 30 years. As a small business owner, Vince has not just employed our neighbors, but talks with them everyday, and hears about the challenges they're facing.
Vince grew up here and is raising his family here, so he knows what our county needs. Vince has been a true advocate for our seniors, veterans, and families and will continue to fight to put Atlantic County first.
Facebook
Twitter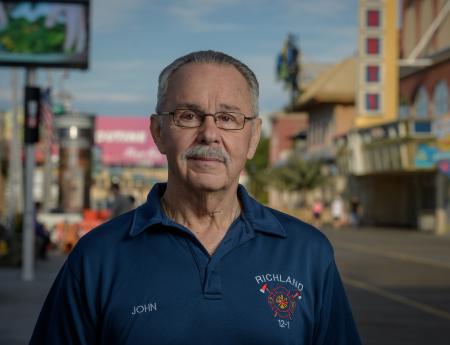 Assemblyman
John Armato
District 2
John Armato, a lifelong Buena Vista Township resident, joined the U.S. Air Force in 1967. As a veteran, firefighter, and leader in the fight against the heroin and opioid epidemic, John has been standing with Atlantic County families every step of the way. Following John's service in the military, he worked as an HVAC mechanic in Atlantic City where he was a member of Plumbers & Pipefitters Local 322, and has served the community as a Richland Volunteer Firefighter for the last 40 years.
Since 2014, John has served on the Buena Vista Township Committee where he has worked to expand services without raising taxes and serves as chair of his local Municipal Drug Alliance helping those struggling with heroin and opioid addictions.
In the Assembly, John will make sure we're using every tool we have to stem the effects of the opioid and heroin crisis, and to expand support to families struggling.
He'll push to lower the tax burden for our working families and make sure that Atlantic County continues to move forward by supporting local businesses and new employers.
Facebook
Twitter