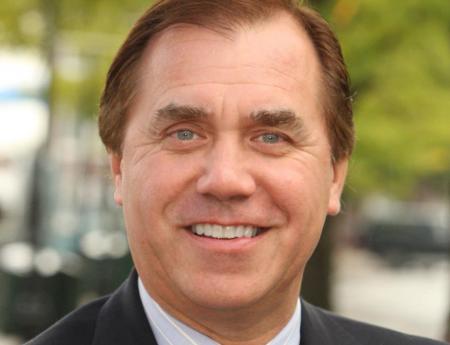 Speaker
Craig Coughlin
District 19
Speaker Coughlin was born Jan. 31, 1958 in Perth Amboy. He attended public schools in South Amboy and graduated summa cum laude from St. John's University in 1980 followed by a law degree from St. John's University School of Law in 1983.
Before running for the Assembly in 2009, he was a member of the South Amboy Board of Education, then served as a City Councilman for six years. Speaker Coughlin has served in various legal capacities including as a municipal court judge, prosecutor and public defender.
Speaker Coughlin is serving in his fifth term in the General Assembly representing the 19th Legislative District. In January 2018, he was selected by his peers to become the chamber's 171st Speaker. The Speaker's nine year legislative portfolio consists of a wide range of accomplishments including increasing the state's minimum wage, reforming the state's out of network medical billing practices, expanding the state's microbrewing industry, implementing automatic voter registration, and modernizing the state's brownfield remediation process. His wealth of knowledge of government operations has led to passage of several laws covering a wide range of areas including school funding, library governance, law enforcement safety, criminal code modernization, Motor Vehicle Commission operations, landlord-tenant relations, property maintenance, joint and cooperative purchasing, school board elections, and tax sharing among other legislative accomplishments.
In partnership with dozens of area businesses and organizations, Speaker Coughlin spearheads an annual bowling fundraiser that has raised over $250,000 for local food pantries since 2010.
Mr. Coughlin is a partner in a Woodbridge-based law firm, Rainone, Coughlin Minchello LLC.
He and his wife, Letitia, have three sons—Craig Jr., Vincent and Nicholas.
Facebook
Twitter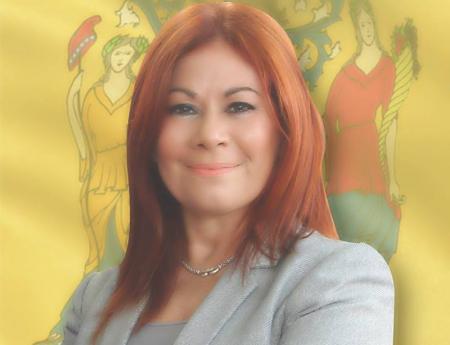 Assemblywoman
Yvonne Lopez
District 19
Yvonne Lopez was elected to the State of New Jersey General Assembly in November of 2017 representing the 19th Legislative District (Carteret, Woodbridge, South Amboy, Perth Amboy, Sayreville). Assemblywoman Lopez currently is a member of the following Assembly committees: Financial Institutions and Insurance, Transportation and Oversight, Reform and Federal Relations. Assemblywoman Lopez also serves as the Vice-Chair of the Assembly Environment and Solid Waste Committee.
Assemblywoman Lopez was the Executive Director /CEO of the Puerto Rican Association for Human Development, Inc. (PRAHD). In her role Yvonne Lopez was responsible for the day-to-day operations of PRAHD and its 80 employees and 10 programs. Yvonne provided direction and leadership while creating a highly successful integrated fundraising, community relations and public relations strategy.
Prior to joining the non-profit sector, Yvonne served as the Vice President/Community Affairs Manager for Wachovia Bank and several of its predecessor banks. She was responsible for setting the direction for and achievement of community relations goals and objectives relative to philanthropy and employee involvement in the tristate region. Yvonne managed a $5 million foundation budget and a public relations/sponsorship budget of $1.5million. She managed Wachovia's annual work place giving campaign and New Jersey's signature program with the State of New Jersey Department of Community Affairs, the Wachovia/DCA Housing Scholars Program. Yvonne actively developed and deployed integrated community plans including programs and charitable giving to support Wachovia's community priorities and community development efforts. Yvonne also worked as the Director of Donor Relations for the Trinitas Health Foundation. She was responsible for cultivating new donors for the Foundation. Yvonne supported the management and implementation of the Foundation's comprehensive stewardship and donor campaigns, including strategic and visionary thinking for greater community outreach. She secured $1.5 million in funding for the Trinitas Regional Medical Center's capital project the Center of Regional Education (CORE).
Yvonne is also a Democratic State Committeewoman and former North Brunswick Democratic Committeewoman. She is the founder of the Boys and Girls Clubs of Perth Amboy, NJ and has served on several boards and commissions—including the Middlesex County Human Services Advisory Council, the Local Advisory Committee for Hackensack Meridian Health, Raritan Bay Medical Center, the Perth Amboy Business Improvement District, the North Brunswick Zoning Board, the Board of Advocates for Children of New Jersey, the Board of Friends & Families United Inc., New Jersey SHARES and Coming Home of Middlesex County.
Yvonne has been recognized by several organizations for her years of tireless public service and humanitarian efforts. Among the awards are The President's Volunteer Service Award—USA Freedom Corps; United Way of Central Jersey Hometown Heroes Award; Pioneer Award— Rutgers University, Center for Strategic Urban Community Leadership; Peter T. Maher Board Volunteer of the Year—Boys and Girls Clubs of New Jersey; Woman of Distinction—La Tribuna Newspaper; Outstanding Role Model Award, Friends & Families United Inc.; Honorable Mathias E. Rodriguez Humanitarian Award— Learning Empowerment Achievement Foundation (LEAF); the Beacon of Light Award— Stop The Funeral Foundation; Non-Profit Advocate of the Year Award— Statewide Hispanic Chamber of Commerce of New Jersey; The Nuestros Niños Award—The Latino Institute, Inc.; and the Diversity Award – The Positive Community.
Currently residing in Perth Amboy, NJ, Yvonne studied at Rutgers University and completed several advanced certificate programs with Boston College, Union School of Business and Rutgers University—Center for Strategic Urban Community Leadership Institute.
Facebook
Twitter