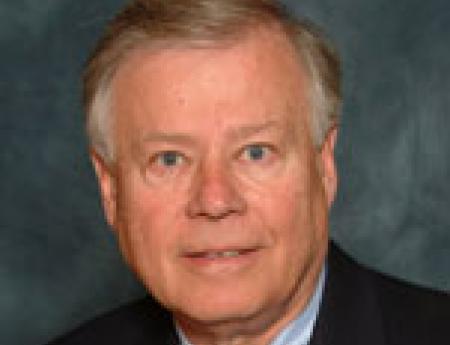 Assemblyman
Joseph Egan
District 17
On November 6, 2001, Joseph V. Egan was elected to the New Jersey General Assembly to represent the 17th Legislative District. The 17th District includes Milltown, New Brunswick, North Brunswick and Piscataway in Middlesex County and Franklin Township in Somerset County. He currently serves as Chairman of the Assembly Labor Committee and has actively worked to pass legislation to benefit working families.
Assemblyman Joseph V. Egan is a life-long resident of the City of New Brunswick where he was born. He attended St. Peter's Grammar School and graduated from Saint Peter's High School in 1955. In 1957, Mr. Egan started his apprenticeship years with Local Union 456. For over six decades he has served as an officer in Local 456 in various positions. He was elected to the executive board in 1962, elected President in 1974, Co-chaired the Health and Welfare Committee, Pension and Annuity Funds for the local. In 1986, he was elected Business Manager, a position he still holds today.
He serves as Vice President of the New Jersey States Building Trades and President of New Jersey Electrical Workers Association. He is also the Chairman of the New Jersey Electrical Workers Temporary Disability Fund. In addition, he is a former member of the National Electrical Code Committee of the National Fire Protection Association, and a former member of the Council on Industrial Relations for the Electrical Contracting Industry, Washington, D.C.
In 1979, Egan began serving as a member of the New Brunswick Ethics Board. He served 28 years as New Brunswick City Councilman and served nine years as City Council President.
He is a charter member of Keep Middlesex County Moving, (KMM), and the transportation management association of Middlesex County. KMM aims to improve mobility for county, to reduce traffic congestion, and to foster better air quality.
Mr. Egan is an active member of his church and community. As a member of St. Peter's Parish in New Brunswick, he served as vice-president of the parish council. His dedication to the church earned him the Monsignor James Harding Medal, an award honoring community service. During the 1989 renovation of Sacred Heart Church and the building of Elijah's Promise Soup Kitchen in New Brunswick, Egan organized volunteer labor from Local 456 to perform the electrical work for both projects.
In December 2018 Assemblyman Egan lost his beloved wife, Yolanda, of 60 years. Together he and Yolanda raised four children: daughter Patricia and sons Joseph Jr., Timothy, and Kevin. He has seven grandchildren.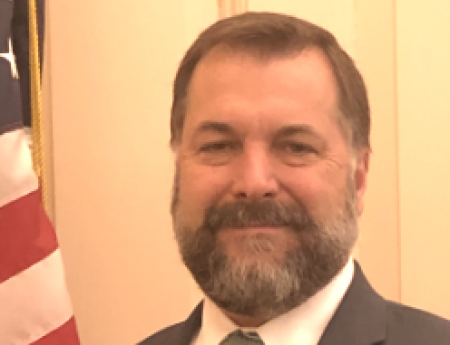 Assemblyman
Joe Danielsen
District 17
Democrat Joseph Danielsen, of Franklin Township, was first sworn into the New Jersey General Assembly on October 16, 2014, filling the unexpired term of Upendra J. Chivukula, who resigned to become a Commissioner on the State Board of Public Utilities.
Born March 1965, Mr. Danielsen received his Associate in Applied Science in Marketing Art and Design from Middlesex County College and his Bachelor of Arts in Visual Arts from Rutgers University. He served in the United States Army Reserve 78th Div. TNG (Jersey Lightning) for almost 10 years.
Mr. Danielsen is the founder and owner of Network Blade, LLC., a computer consulting service. He is currently a volunteer fire fighter, since 1992. In addition, Mr. Danielsen has served in many volunteer positions within the Township of Franklin, including the Planning Board for 14 years. He is also involved in fundraising for Childhood Cancer Research via St. Baldrick's Foundation, Wounded Warrior and the LiveStrong foundations.
Mr. Danielsen is the youngest of nine children and was raised by a single parent. He now lives with his wife Christine and his three children, all of whom attend the Franklin Township public schools.
Mr. Danielsen represents the 17th Legislative District, which includes the Middlesex County municipalities of Milltown, New Brunswick, North Brunswick and Piscataway, and the Somerset County municipality of Franklin. Assemblyman Danielsen currently serves as Chair of the Oversight, Reform, and Federal Relations. He also serves as a member of the Financial Institutions and Insurance, and Education Committees.
A life-long resident of Franklin Township, Joseph Danielsen, has served as Franklin Township Democratic Chairman for six years and Treasurer for two. During those eight years he has successfully maintained eight Council seats throughout numerous elections and was instrumental in growing the Committee to record levels. During his tenure he has been a prolific fundraiser throughout Somerset County for Democratic candidates. He was integral in creating an inter-local agreement between the township and the four Fire Districts that provided fire fighters during the day, which saved jobs and doubled the level of fire response to the taxpayers at a low cost.
For 14 years he served on the township Planning Board and served as its vice chair for several of those years. In that role, he consistently supported economic development and helped attract business to Franklin Township while maintaining the local character of historic Franklin Township. He focused on Public Safety and improved the level of safety and response for local volunteers.
Facebook
Twitter